Our Vision
Our Vision
Realizing Possibilities
We create high value. We think deeply, act, and practice what we can. We believe that by transforming the possibilities we find into reality, we can continue to provide high value to society.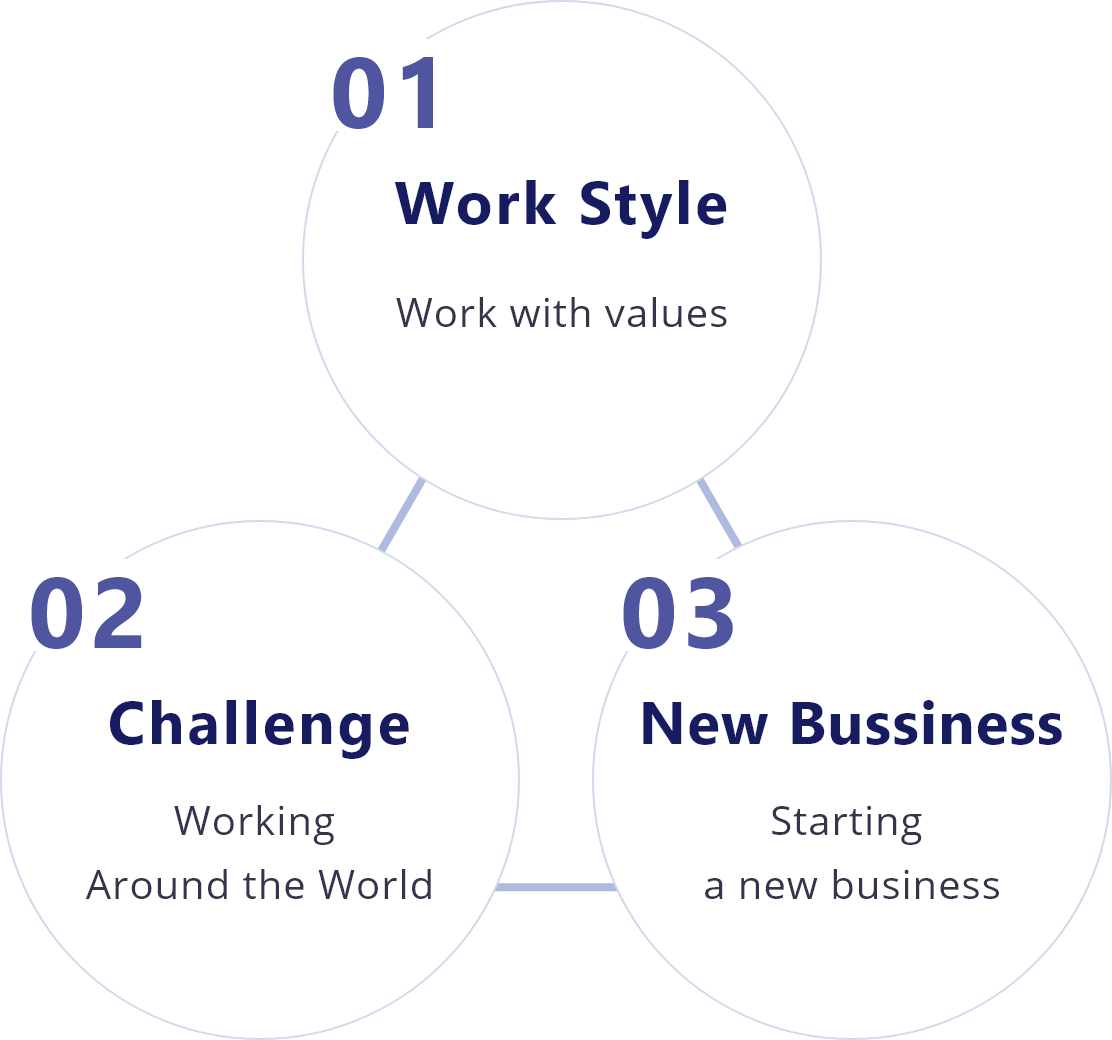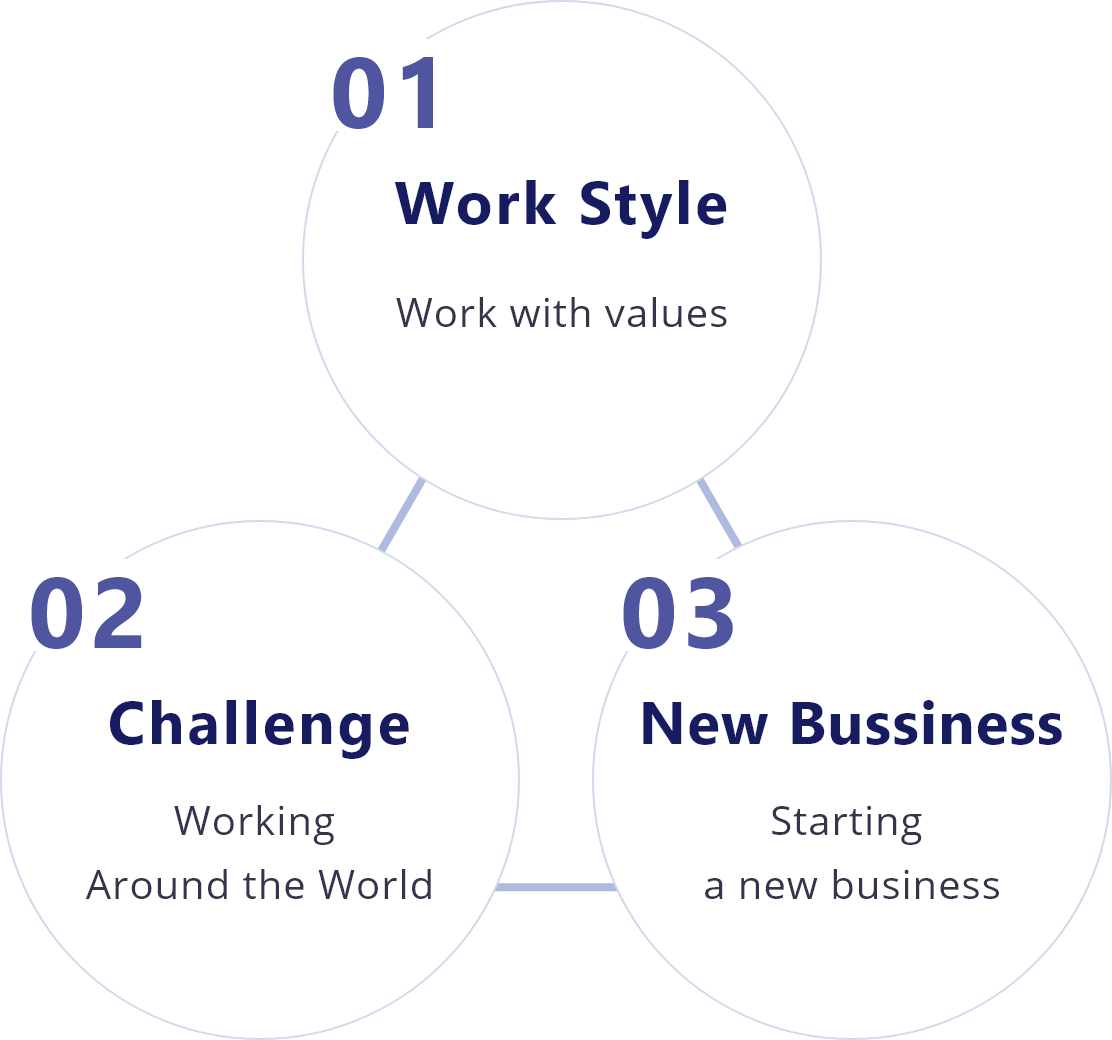 Service
Service
We believe it is important to identify and solve our clients' problems.
In each area of SERVICE, our customer-oriented approach leads to success.
IT Consulting
Evaluate client business needs and recommend optimal system solutions. We provide effective consulting services to improve business processes, increase efficiency, and strategically plan information systems to meet our clients' business goals.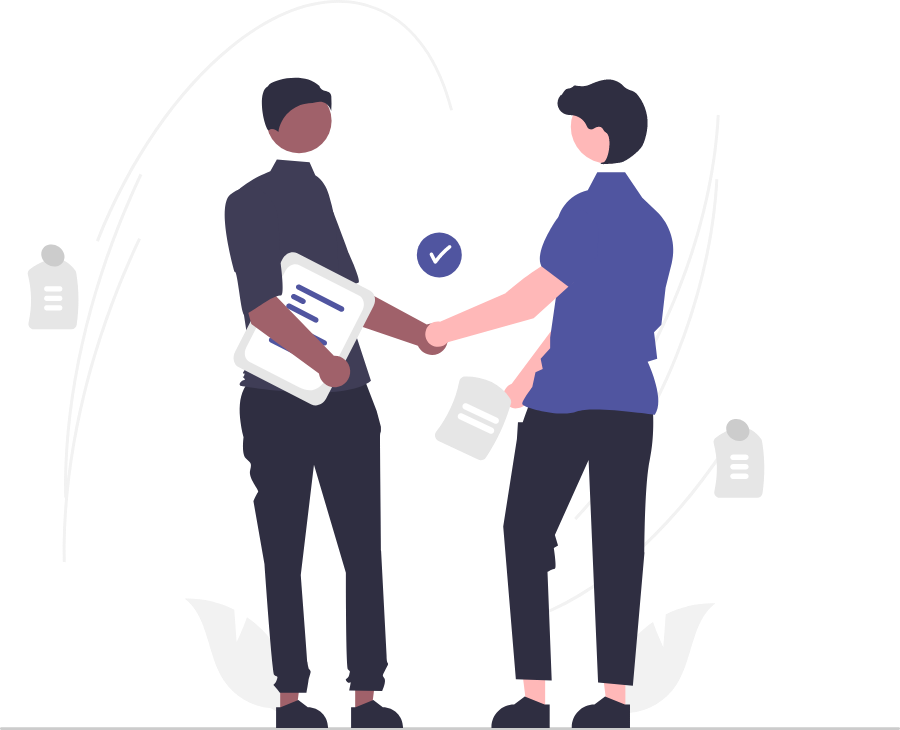 01
Formulation of internal IT policy and visualization of IT assets!
Background/Issues
The client had not made progress in the management and systemization of their internal IT assets, and they did not know what to do or where to start.
The client asked us for advice on how to deal with the situation, and we interviewed the client's staff, identified problem areas and issues, and discussed countermeasures. We then developed and implemented a plan from system management to operation of the IT assets by dividing the implementation phases.
Company
Transportation industry
02
Environmental survey for new equipment installation, conducted on-site throughout Japan!
Background/Issues
In order to install a new facility (telecommunication-related system) in a certain facility with offices throughout Japan, we conducted a detailed survey of the network configuration, system environment, and overall infrastructure within the facility.
We prepared an all-English report to the client, a foreign telecommunications carrier, and used it as the basis for a new facility installation plan.
Company
Entertainment Facilities
03
Process management, which had been done on whiteboards, was digitized to improve operations!
Background/Issues
The company had been using a whiteboard to manage the construction process by hand, but the amount of information to be entered was large and complex, and the number of operations was increasing each year, making it difficult to manage the process using the current method. The operation using Excel was not effective and was used only to record information.
We proposed a web application with the aim of digitizing the "goodness" of the whiteboard, rather than simply creating a digital management tool, and we were involved in the development and introduction of the application to achieve a smooth transition to system operation.
Company
Construction industry (mechanical and electrical)
System integration
We play a key role in our clients' business success by improving and streamlining their organization's information systems and driving digital transformation.
We provide effective systems that meet customer requirements. We help customers improve operational efficiency and quality through activities such as requirements assessment, system design and development, integration testing, implementation and deployment, and support and maintenance. Provide optimal solutions through a combination of customization and expertise tailored to the organization's needs.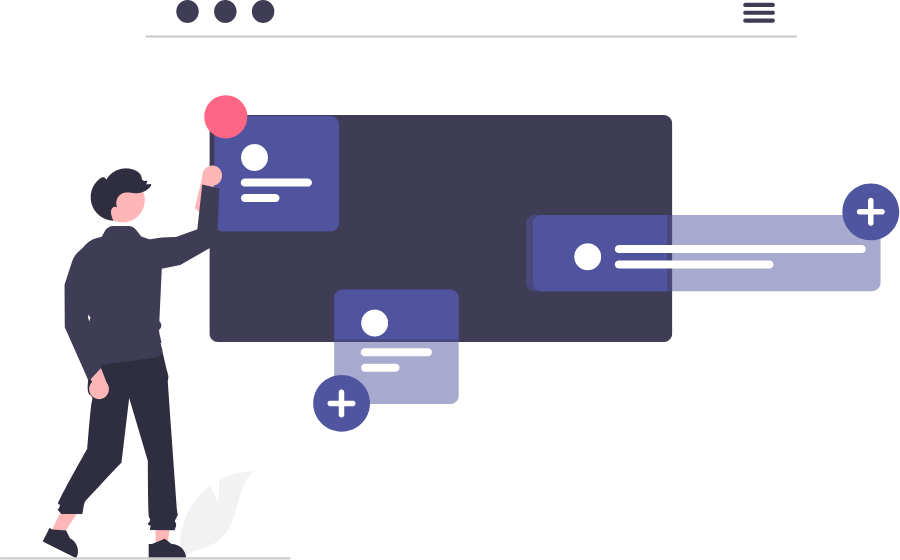 01
Renewal and reconstruction of the network system of a certain private junior and senior high school!
Overview
We conducted a survey of the school network environment of a certain private integrated junior high and high school, and renewed the aging NW system.
We surveyed the existing environment, identified problems and issues, and designed and implemented a new school network system. We also provided post-implementation maintenance services.
School
Private integrated junior high and high school
02
Conducted a wireless LAN site survey of branded stores!
Overview
A foreign telecommunications company client requested us to conduct a wireless LAN site survey of apparel brand stores in Japan on a store-by-store basis. We visited each store and conducted a wireless LAN site survey using a survey tool.
We prepared a report in English and presented it to the client.
03
Switched to Microsoft365 and took charge of the operation and maintenance of the internal infrastructure with ease of operation!
Overview
We have implemented M365 for daily operations and use tools such as Teams to respond to various inquiries and system failures, and provide remote and on-site support depending on the situation.
Company
Transportation industry
Project support
We support overall project management, including project planning, resource management, task assignment, progress management, risk management, and quality management. We provide total support for the management, operation, and execution of projects, and support your projects by providing PM/PMO support to ensure project success and managing the process to achieve your goals.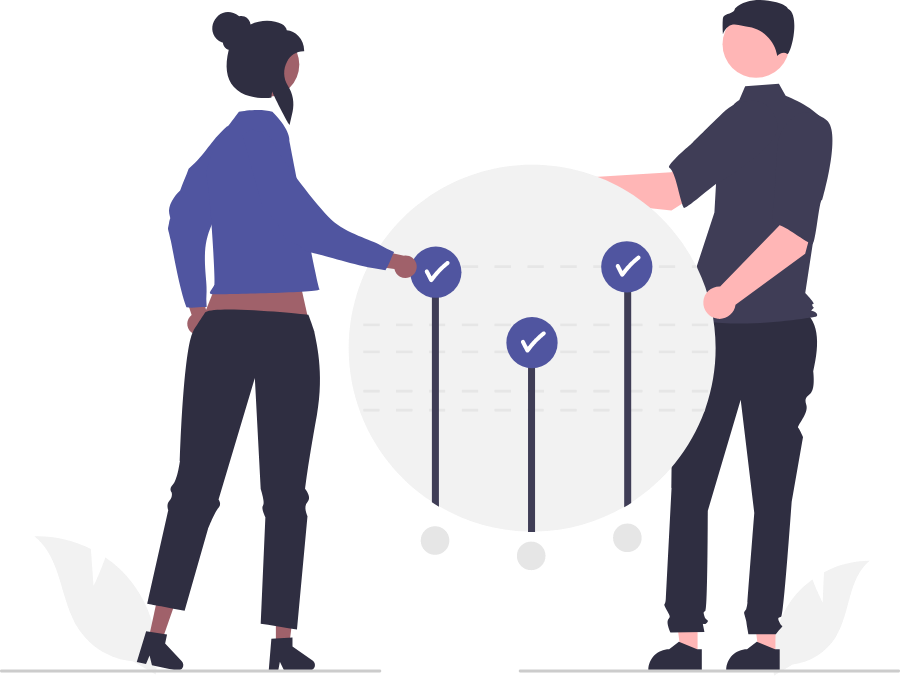 01
Participated in NW infrastructure implementation support PJ!
(A chemical manufacturer)
Job Description
In the client's information system department, I managed and promoted various measures in the same capacity as an employee.
– Factory NW renewal
– System vulnerability assessment
– Remote access renewal
I managed, investigated, and prepared documents for these measures.
02
Participated in PJ for maintenance of cloud infrastructure and support for operational improvement!
(Certain financial institution)
Job Description
Responsible for existing system migration, new system construction, maintenance and operation in the cloud (AWS, Azure) environment for client use.
Performed a series of tasks from design, construction, testing, migration, client support, operation maintenance and monitoring.
03
Participated in EPP/EDR implementation support PJ!
(A life insurance company)
Job Description
I was in charge of supporting the implementation of EPP/EDR solutions for the client's endpoints, and provided support in planning and coordination, explanation and coordination for each company, management of progress and issues, and preparation of reporting materials.
Overseas employment support
We support engineers who want to work overseas.
To support engineers who are interested in working abroad, we provide job search support, training and skill development, and other support necessary to develop their careers.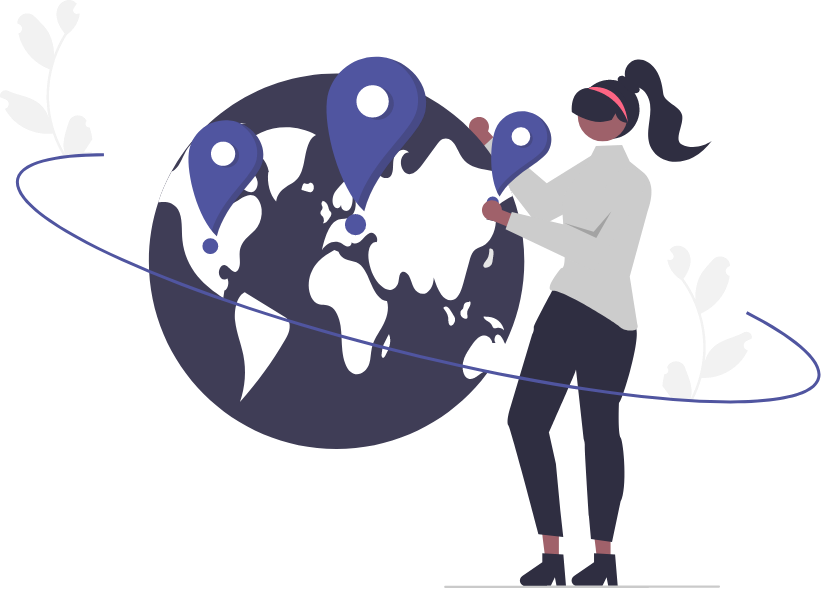 Company
Company
Company Name
GH Consulting Inc.
Board member
CEO Gyoko Sudo
Director Yoshichika Sudo
Director Zhang Huatong
Founded
May 2020
Location

203 Tonan Building, 10 Yoshidamachi, Naka-ku, Yokohama City, Kanagawa Pref, 231-0041, Japan

TEL/FAX
TEL:+81(0)45-315-3789 / FAX:+81(0)45-330-6253
Capital
23,000,000 Yen
Qualification
Worker Dispatching Undertaking License No.14-303496